1.
Print the Inventory Take Report.
This is found under
Reporting→Inventory→Inventory Take Report. 
If you cannot see the report, please consult your practice manager for permissions to the report.
Leave the Product Group blank if you wish to print a report for all products in the system.
Choose the Excel or CSV format to generate this in, and click "Print".
2.
Count and record your levels. 
In the "actual" column, enter the actual count of the inventory you have in stock for the associated product line.
In the "change" column, you will need to calculate the change from how much you have in the "in stock" column and your "actual count". To do this, follow the formula below:
"
=Actual - In stock", Enter.
Please refer to the screenshot below for clarification. In the example, we have got [ =F11-E11 ]. The arrows show where the values have come from. To apply this formula to all of your product lines, double click on the small square at the bottom right of the cell.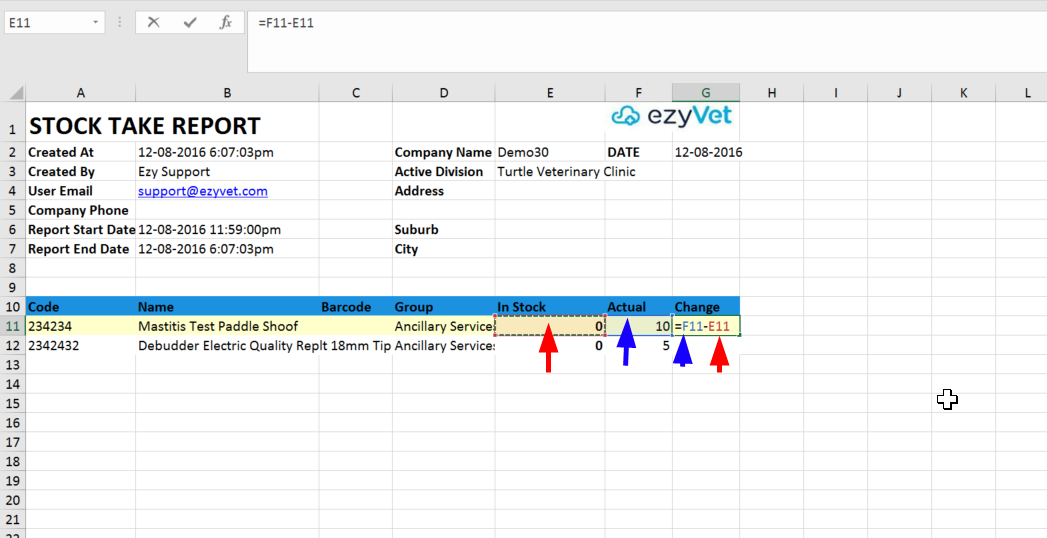 3. 
Save this file.
4. Transferring the information to another CSV for upload. 
Go to
Admin tab → Integration → Record Import/Export → Stock Adjustments →  Click on "GET CSV TEMPLATE".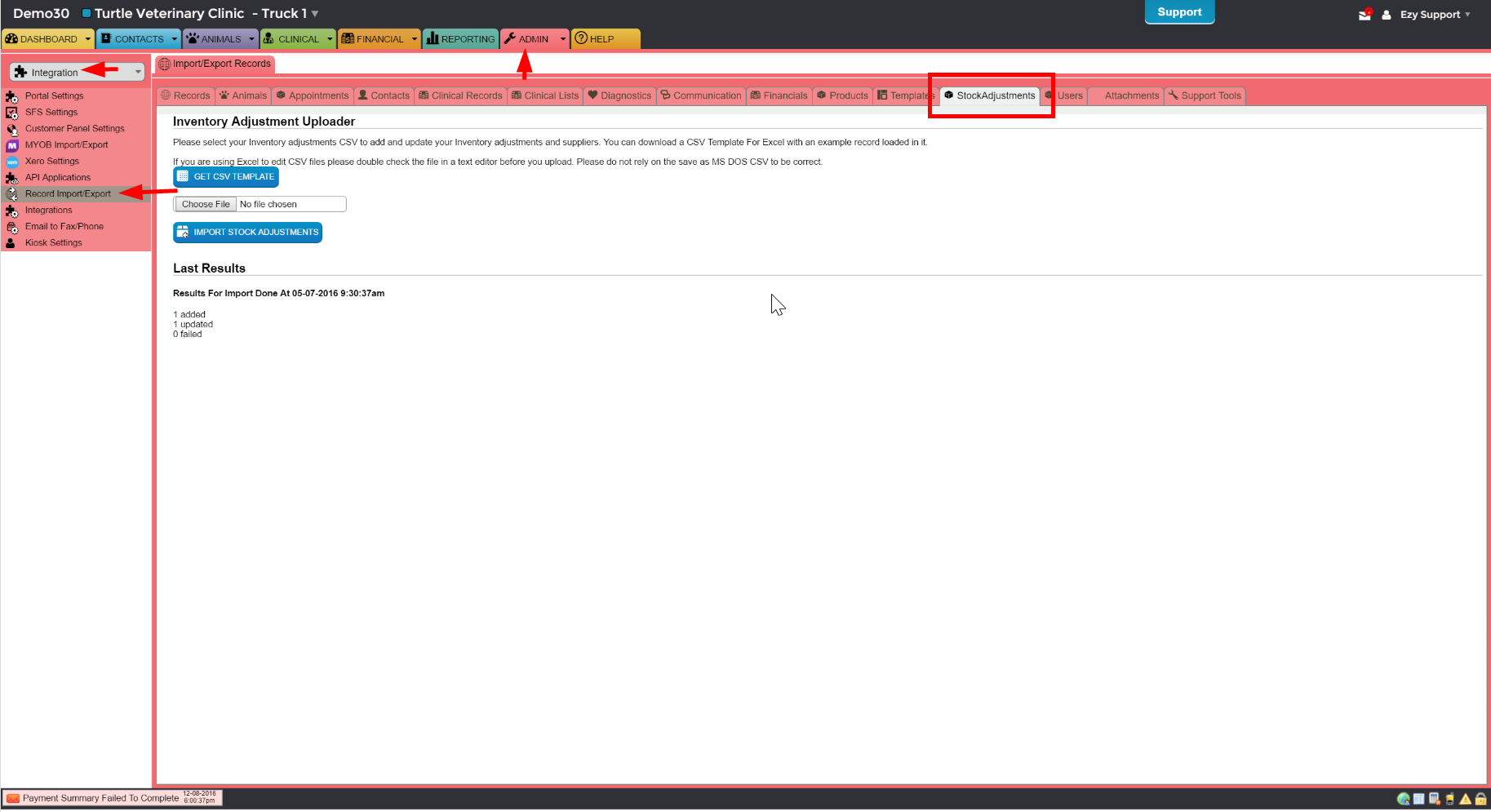 This template will need you to copy information from the previous inventory take report you generated this into this to upload it in the correct format.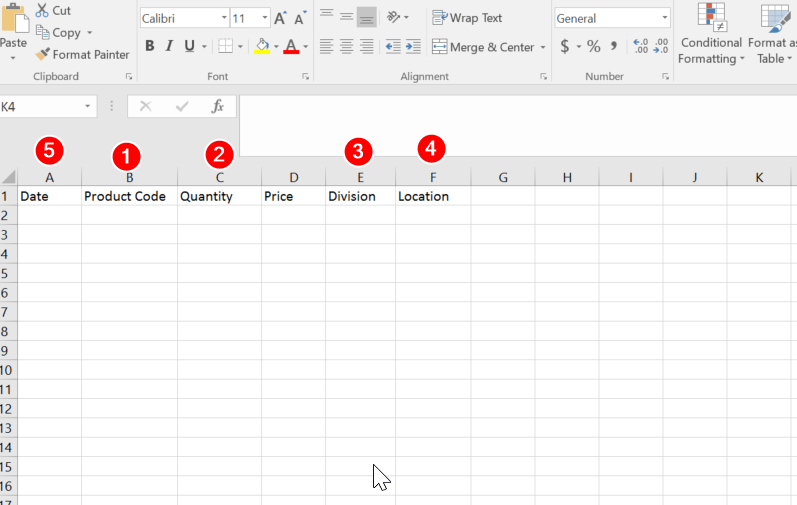 a.
Copy the product codes from the inventory take report into the template.
b.
Copy the
CHANGE
column from the previous inventory take report into the
QUANTITY 
column. Price is optional if you are going to adjust the price of the product at the same time.
c. 
Put in the division of the clinic you are making the change for. This is for clinics that have multiple clinics accessible from the same ezyVet site.
d. 
Put in the stock location you are uploading this for - each division will have a "Primary Inventory" stock location as the main default, if you have other locations then enter the correct location in this section.
If this is not applicable to you as you are a single division, then leave these columns blank.
e. 
Right click in the date column>Format cells>Format as text. Next, enter the date you counted the stock on and put this in the format dd/mm/yyyy.
f. 
Save this file.
5. Upload your saved stock Adjustment CSV file. 
Back in
Admin→Integrations→Record Import/Export→Stock Adjustments, 
you can choose the file you just saved, and click "Import Stock Adjustments" to upload this. Once this has uploaded, it will tell you how many products were updated below, and this will be complete.

Tip!
If you did make an error and you need to disable this adjustment and return Stock values to previous values prior to this upload, you can access the adjustment record under
Financial→Stock Adjustments.