Read an Introduction to ezyVet Go on our landing page here.
ezyVet Go is an app that simplifies the consult workflow for large animal & equine vets using ezyVet, making sure notes and charges don't get missed.


Easy access on the go

Automate workflows

Avoid missed charges

Quality patient records
ezyVet Go is a paid add-on available to ezyVet users, and is available on both Android and IOS devices.
Contents

1. Part I: Set up the integration
2. Part II: Download the app
3. Part III: Link to app to your integration
4. Part IV: Create an ezyVet Go user
---
Part I: Set up the integration

1. Go to the red ADMIN module.

2. Select Integrations from the grey drop down on the left hand side. The default page should look like the following:

3. Under the empty Integration field, search API Partner.

4. Under the section Integration Settings, click the Partner drop-down and select 'ezyVet Go'.

5. Click SAVE.
6. Once the integration has been saved, more sections will appear, including a QR Code, Allowed Users, and Scopes.

7. Allowed Users: This section tells you how many user licenses you have. Click the green CHANGE button to add users.
You will be directed to a new tab called Billing which allows you to manage your subscriptions. Find the line ezyVet Go - you'll get a summary of how many users you are paying for, how many you've used and how many users you have available. This also gives you a total of how much you are being charged each month. Click the blue CHANGE button to increase or decrease your licences. 

A pop-up will appear where you can use the + button to increase your users or use the - button to decrease your users. You can also just override the existing users with a valid number. 

Once you are happy with your user limit, click CONTINUE. 
You will then be asked to confirm your ezyVet Go license change.
You will be informed of the new monthly cost based on your changes, and you will be asked to Accept the Terms and Conditions. You can click the underlined Terms and Conditions to open and read in a new tab. You will not be able to CONFIRM until you have accepted the Terms and Conditions (check the tick-box).
Please note: ezyVet Support are not able to change your ezyVet Go user licenses. 

8. Scopes: Under the scopes, click the green Select All button to enable all scopes.

9. Click SAVE, again.
Note: only 1 integration is required per ezyVet site.
Download the ezyVet Go app from the Play Store (android) or App Store (iPhone/iPad).
Part III: Link the app to your integration

1. Once the app has been downloaded, open the ezyVet Go app and click 'Scan your QR code'. This will open your camera.

2. Hold your phone or tablet up so that the QR Code (found on the integration page in ezyVet) is within the frame on the camera.

Once scanned, this will initiate a download of your ezyVet record and may take a few minutes.
Part IV: Create an ezyVet Go user

1. Once the app has successfully downloaded your ezyVet records, you can tap to Add User. Enter your ezyVet login credentials and click OK (these are the credentials you use to log into ezyVet on the computer).
2. You will then be asked to enter a 4-digit security PIN. This is the PIN you will use from then on, to log into the app. Create and enter your PIN. (it will then ask you to re-enter).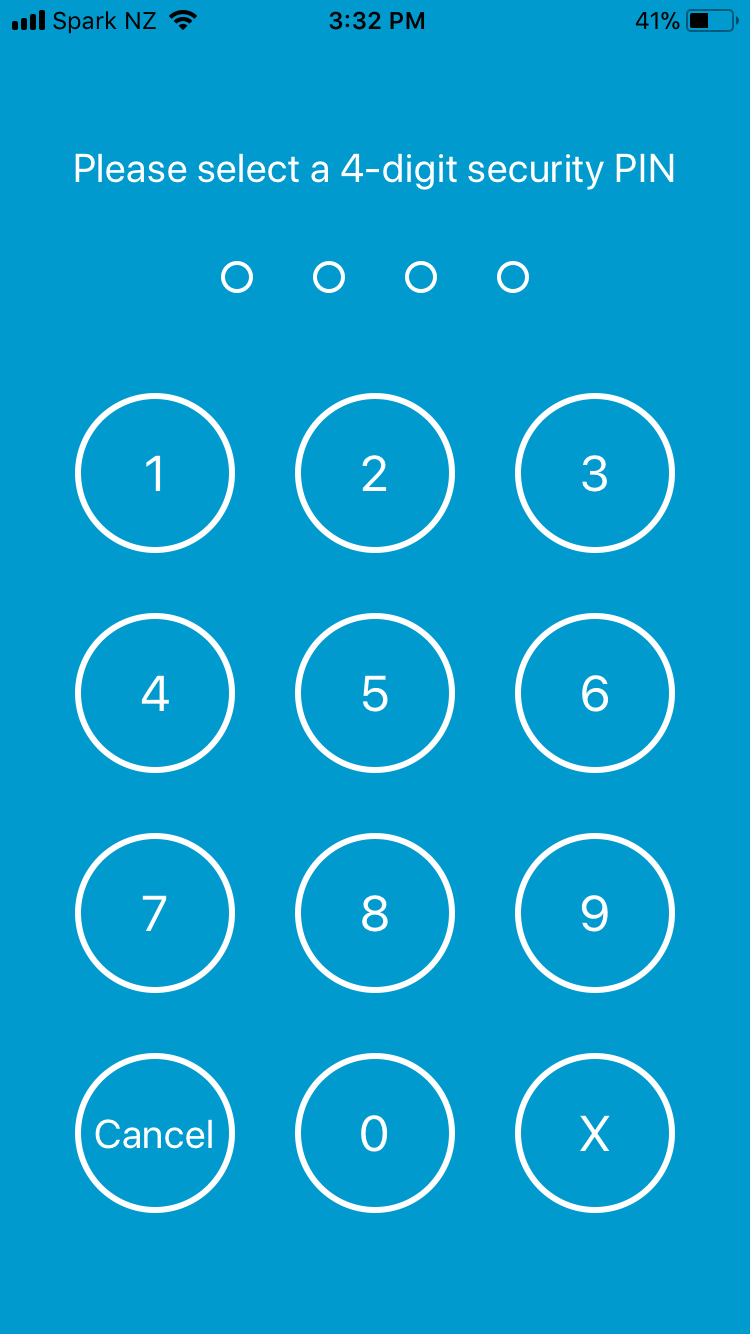 3. The next screen will ask you to select your default resource - you will probably want to select yourself.

4. Next, select your default appointment for field visits.

5. Click Save.

6. You should now have access to your calendar and use of the app.


To log out, click the three bars at the top left hand side and select log out.

You can also add more users once logged out.

Logging back in to an account already set up will only require the PIN code used in the initial set up stages.